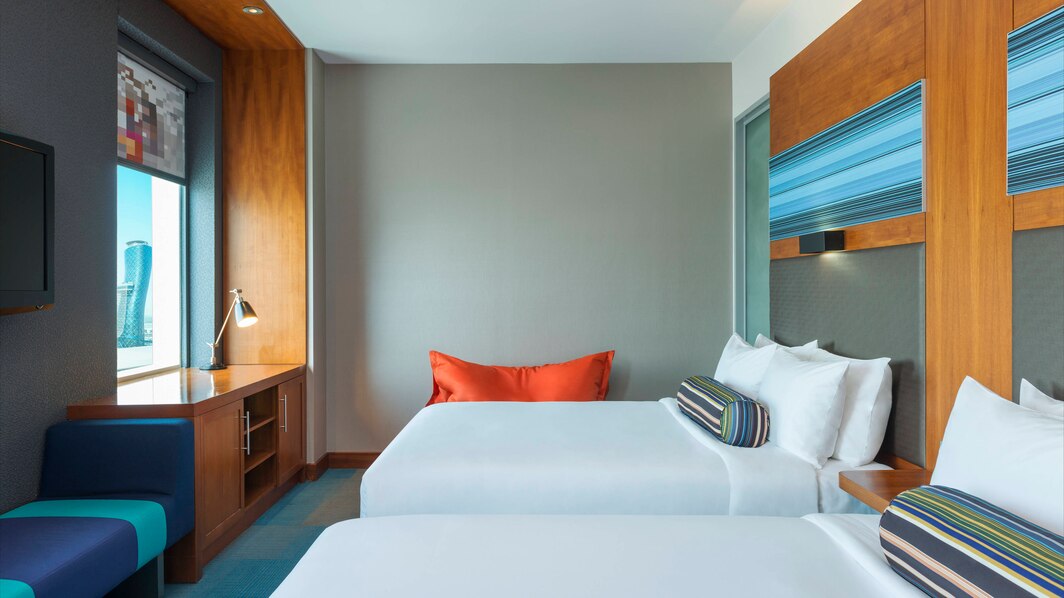 Room Type: Aloft Room, Splash Room
Aloft Abu Dhabi Hotel brings a new twist in travel to the Abu Dhabi Hotels. Easy breezy adventures await, offering free Wi-Fi, outdoor rooftop pool and ever abuzz bars & restaurants.
Set in the ADNEC (Abu Dhabi National Exhibition Centre) and just a short spin away from Abu Dhabi Airport and Abu Dhabi's city sights, Aloft Abu Dhabi Hotel creates the ideal hub for your business meetings and events in Abu Dhabi.
Additional municipality fee AED 15.00 net per night per room to be paid directly by the guests upon check-out
Room rates in USD per room per night
Rates subject to change and room will be purely subject to availability at the time of initiating the reservation